CHNGOO Anti-mildew Silicone Sealant--CHG-83
In our usual kitchen or bathroom,many people will see dense of "small black spots",but few people really pay attention to them.In fact, people are so careless of this issue, and these black molds are hiding lot of unexpected harm! !!According to the report shows that many kinds of mold in kitchen and bathroom are harmful to human health, for example,conditional pathogenic bacteria and molds such as golden bacilli, penicillium, aspergillus,etc. All of these bacteria cause many highly toxic diseases to human beings.
Little black spots in the kitchen is actually "the number one hidden danger"in our home diet life. As the so-called " disease from the mouth ", and if you accidentally put them in your mouth, these bacteria are enough for you to get sick.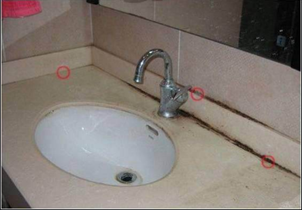 Therefore, in family life,especially in the kitchen, bathroom and other environments.How to effectively avoid mold breeding?
Firstly, pay more attention to keep the space dry and ventilated in daily life. However, it is difficult to do so in wet kitchen environment very often, especially in the rainy and humid environment in the south China. Secondly, we suggest to apply some anti-bacterial, moisture-proof, anti-mildew silicone sealant to inhibit and prevent mold growth.
Although many other glass glues are widely used in the field of home decoration, especially kitchen stove, wash basin, toilet, but those ordinary products does not have anti-mildew effect. To avoid the pollution for our consumer's home living environment,we CHNGOO anti-mildew silicone sealant "CHG-83" adds an environmental protection factor that effectively inhibits mold breeding on the basis of the paste function of ordinary glass glue, and also removes the pungent chemical smell and formaldehyde composition. Our CHG-83 anti-mildew silicone sealant is not only more firmer than other general adhesive when used, and not easy to fall off, but also more suitable for the kitchen, bathroom and other wet, mold-habitable environment. Moreover it can be longer, effective suppression of mold.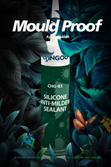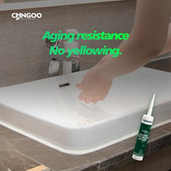 CHNGOO anti-mildew silicone sealant CHG-83 mainly apply in the installation& waterproof&anti-mildew sealing of all kinds of kitchen utensils, sanitary ware and all kinds of door and window glass installation; glass, marble, aluminum plate curtain wall sealing and other uses. Its retention time is usually 1-2 years, or even up to 5 years, and has excellent ability of aging resistance, no yellowing.
When used, the glue should be squeezed from the sealant bottle to the seams that need to be sealed. The sealant absorbs the moisture in the air at room temperature and solidifies into an elastomer to form an effective seal.
Thanks for your attention!
CONTACT US


Foshan Chngoo Co., Ltd.
We are always providing our customers with reliable products and considerate services.
If you would like to keep touch with us directly, please go to contact us