Water-based Adhesives AL-107
Water-based Adhesives AL-107
Why are water-based adhesives so popular in the market? Today I will give you a brief introduction:waterborne polymers are soluble and their moisture resistance is limited, while some plant polymers are insoluble and therefore provide extended moisture resistance. The advantage of using water-based adhesives is that they can increase solid content, high initial viscosity, and low toxicity; low solvent content, high composite strength, no need for curing, because it is an undoubtedly environmentally friendly product. As the water-based adhesive has properties such as high solid content, high adhesion, low toxicity and environmental protection.Therefore, they are very popular in many industries,such as are mainly used in books, packaging, tape, paper lamination, flooring and construction, shoemaking, automobile interior and exterior decoration and other fields. Advances in the production of water-based adhesives and bio-based water-based adhesives provide huge opportunities for market growth, which are widely used in various industrial and commercial fields. The main factor driving the market of water-based adhesives is the growing demand in their application areas, such as Asia Pacific, Europe, North America, Latin America, the Middle East and Africa.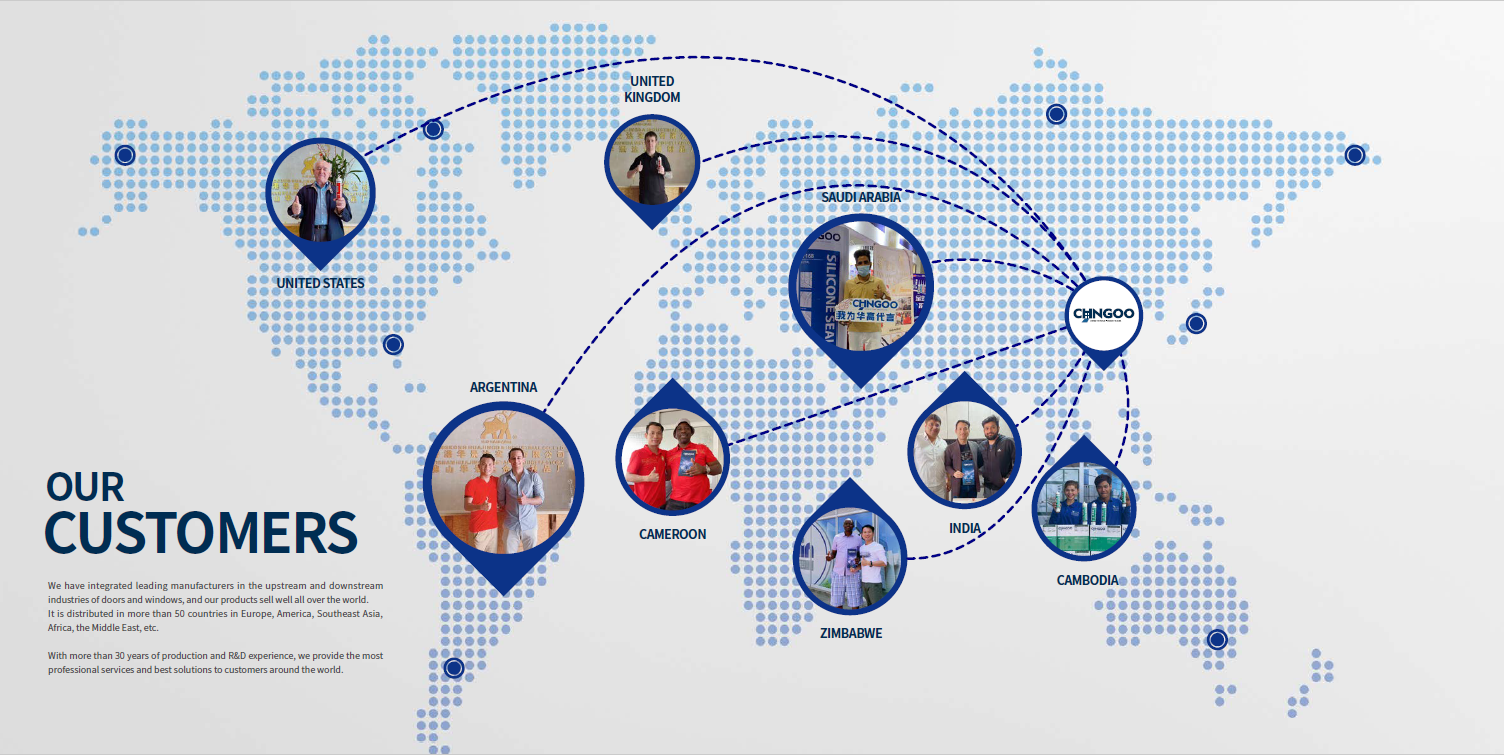 Now I will mainly introduce the one used in the construction industry, our new product,water-based adhesives or call it acrylic sealant-AL107. AL-107 is a one-component, water-based acrylic sealant. It is also a non-structural elastic caulking material,and uses friendly for interior gap sealing,such as indoor skirting, sealing and caulking of internal and external walls, doors, window frames, gypsum ceiling, caulking and closing of furniture such as wardrobes. Moreover, once cured, it has a good flexibility and is nonsoluble in water and it can applied to be painted after drying. It had good adhesion to most porous surfaces without primer and is economy yet environmental friendly that can be cleaned up with water.
And here comes some of its features:
l Handle easily,environmental friendly that can be cleaned up with water.
l Non-Stringing and low Shrinkage can keep it stable.
l Good flexible ability to provide a rubber-like, water resistant seal.
l Long using life,can be store for over 18months. Excellent aging qualities help prevent cracking, chipping or peeling.
l Excellent water resistance, weather resistance, aging resistance, high and low temperature resistance, and long service life.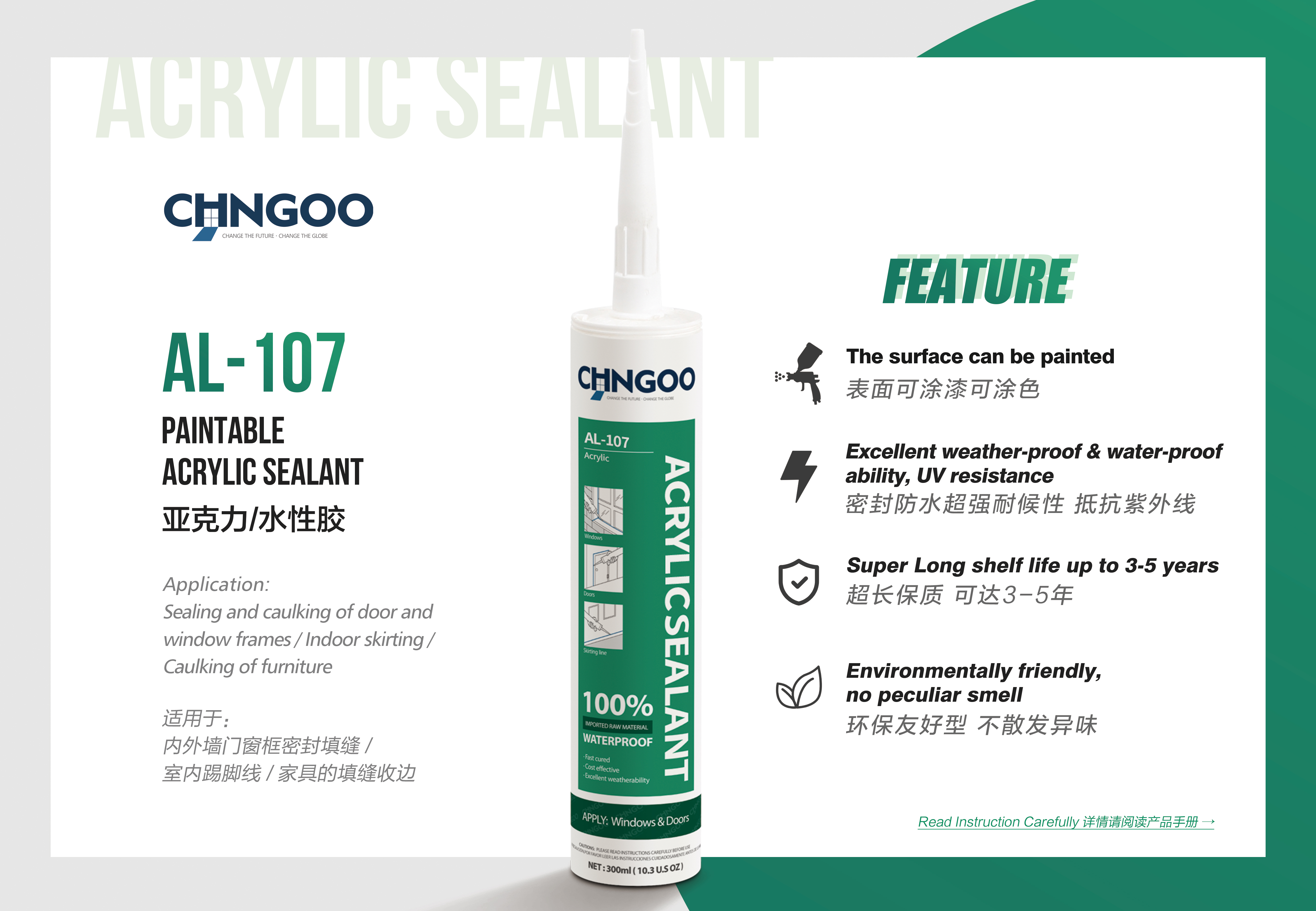 To sum up, it can be painted over with a most type of coatings, it is water-based product without VOCs and water volatilization curing and insoluble in water after curing, with good flexibility, can be cured to water-insoluble and flexible seals.
And if you ask for some of Acrylic sealant more details of color, packaging.Acrylic sealant gap filler is available: White, gray and black. We can also supply the other color according to the customer's requirement. And it is 300ml/pcs 24pcs in one box, , and if for sausage one, it is 590ml/pcs,20pcs in one box. Also, if you want to know more of this product, such as technical data sheet,or the price etc, please consult to our sales representatives, they would provide the best and the most professional services to you.
Thanks for your attention.

CONTACT US


Foshan Chngoo Co., Ltd.
We are always providing our customers with reliable products and considerate services.
If you would like to keep touch with us directly, please go to contact us