CHG-201 Polyurethane sealant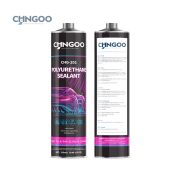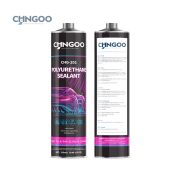 Polyurethant silicone sealant,best sealant for Automobile front windshield and sheet metal
Max withstand the impact of 200km/h & its glass won't break away;
Superior drying ability:drive out after 10mins repairing;
Max bearing 130℃ Temperature difference(Min-40℃ TO Max 90℃)
Max withstand the impact of 200km/h & its glass won't break away;
Superior drying ability:drive out after 10mins repairing;
Max bearing 130℃ Temperature difference(Min-40℃ TO Max 90℃)
Overview
Polyurethane sealant windshield series is a high-performance, cost-effective automotive adhesive and sealing product launched by CHNGOO. It is mainly used for automobile front windshield glue. Automobile sealing strip is one of the important parts of automobiles. It is widely used in door, window, body, seat, sunroof, engine box and trunk. It has a strong The hardness and quick-drying characteristics of the carbohydrate also have other functions such as waterproofing and sealing, which can ensure the stability and weight of the opening and closing of the car door. It can also protect the car from wind and rain, dust, heat and sound insulation. When the body is shaken and twisted, the sealing strip also serves as a buffer and protects the glass. We define silicone rubber products as adhesives for car repairs, not only to meet the growing market demand for car production and car ownership, but also include household cars, trucks and other heavy vehicles, on-board heavy machinery, motorcycles, trains, etc. Our car sealant can be used for vehicle maintenance and repair.
Product feature
temperature resistance range of the cured adhesive: -40℃-+90℃.
After 60 minutes, the foam can be cut, polished or painted.
Strong adhesion: good adhesion with most materials (not including Teflon, silicone, etc.),
Vibration resistance: elasticity and cushioning.
Corrosion resistance: resistance to weak acid, weak alkali and anti-aging
Efficient: easy to carry and use, saving time and effort.
Safety: No harm to human body after curing.
Specification
Chngoo CHG-201
Scope
Typical value
Appearance
Black,
homogeneous paste
/
Extrudability (ml/min) GB/T 13477.4
≥60
98
Sagging properties(mm) GB/T 13477.6
0
0
Tack free time(min) GB/T 13477.5
10~30
20
Curing speed(mm/d)HG/T 4363
≥3.0
3.5
Non-volatile contents (%)GB/T 2793
≥95
96
Shore A-hardness GB/T 531.1
55~65
60
Tensile strength(MPa) GB/T 528
≥4.5
5.2
Elongation at break(%) GB/T 528
≥400
450
Tear strength( N/mm) GB/T 529
≥8.0
9.4
Tensile-shear strength(MPa) GB/T 7124
≥2.5
3.0
Operating temperature(℃)
-40~90
Package
Packaging Details
310ml/cartridge: 20 cartridges/carton; 1900 cartons/20' container without pallets; 1600 cartons with pallets
Storage considerations
1) Inversion or side placement is strictly prohibited to avoid valve adhesion and affect normal use.
2)In order to avoid leakage caused by corrosion of the iron tank, It shall be placed in a dry and cool place, and shall not be stored in wet environment
3 )In order to ensure the bonding effect and the compatibility of products and materials,it is recommended to conduct compatibility test on the actual substrate in the application environment or consult our technical personnel in advance.
Silicone caulk sealants is a versatile and convenient sealant choice that can be applied to a vast range of surfaces. These sealants provide a high degree of protection, lasting a long time and offering an extremely high level of resistance to moisture, heat, and chemicals, making them ideal for a wide range of applications. Silicone caulk sealants generally comes in two forms, with one being a 'dry rub' while the other forms a 'wet mix' sealant. A dry rub sealant is usually preferred for general sealing purposes, whereas a wet mix is better suited to those jobs that require sealing with a moist substance, such as window sills, baseboards, and doors.
Silicone caulk sealants are used to close gaps in an array of different materials to give maximum protection against harsh weathering over time, providing a clear, chemical-free surface that will continue to look as good as new. Suitable for internal and exterior use, they are also used on a wide range of different textures including glass, laminate, and many other smooth and nonporous materials, delivering a professional and clean finish. As well as being used within the manufacturing environment, silicone caulk sealants is also widely used within the finishing industry. In fact, many paint contractors and restorers will utilise these sealants as part of the final preparation process on laminates and many other materials that require sealing before painting or restoring.
Over the years, the range of applications for these sealants has become increasingly broad. Because of this, it is important to ensure that you purchase your sealant from a reputable supplier who stocks a consistent range of sealants from a number of suppliers, ensuring that you are buying a brand that will fit your requirements throughout the life of the project. Suppliers will also offer advice about which sealants to use where, as well as offering advice on how to apply the sealants, ranging from the application methods through to the types of sealants to be avoided at all costs. This advice is particularly important when it comes to safety, as there are a number of different types of general purpose sealants that could be dangerous to work with.
PRODUCT Description
Usede for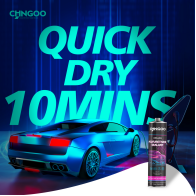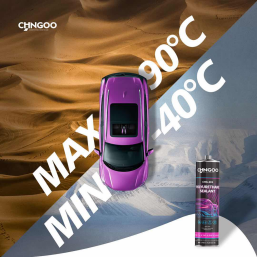 CONTACT US


Foshan Chngoo Co., Ltd.
We are always providing our customers with reliable products and considerate services.
If you would like to keep touch with us directly, please go to contact us