HARDEWARE SLIDING WINDOW LOCK
Window Lock Production Process
Nowadays, as the basic part, hardware accessories are widely used in architectural material industry. Taking windows and doors as an example, many doors and windows require a variety of accessories to work together, such as assembly and reinforcement. The product launched by our CHNGOO is definitely you use for windows and doors. Products of our company includes all kinds of window and door accessories, like sliding window lock, rollers, handles, hinge series, connectors, bolts, weather strips and rubbers and so on.
Sliding window lock is one of our best selling products. We always used new environmentally friendly raw material for our productions. The particles on the surface are fine and smooth that it would make our products glossy.Secondly, it can be well easily polished and cool in a very short time. It's of excellent fluidity and low oxide content. Thirdly, it can meet the standard of European and American countries with no-lead, no-cadmium, no-nickel. Independent-developed materials are used in production,together with international standard materials, including aluminum alloy, zinc alloy, aluminum extrusions, iron, stainless steel and plastic.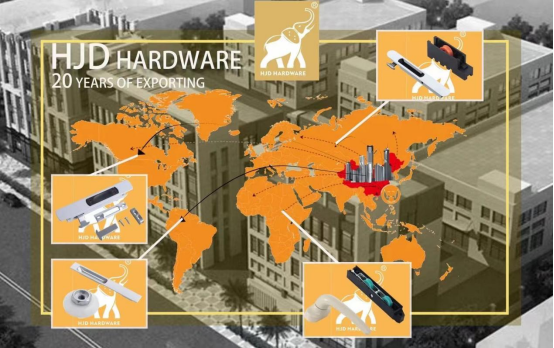 The locks are made from zinc alloy, aluminum ally or aluminum profile. We first melt the raw alloy materials in high temperature, then injected into the lock' s mold. We got full-automatic aluminum alloy die-casting machine with 200 tons of instant power which produces 3,500 sets of products as daily output. We got full-automatic zinc alloy die-casting machine likewise. It has 160 tons of instant die-casting power and 4,500 sets of daily output. After die-casting from the machines, our workers will inspect the quality and discard the extra parts by knocking. We also have semi-automatic machines to remove the burrs. Among them, the aluminum profile only needs to be punched by the cutting machine instead of die casting. After that, it turns to be machining part, screwing or drilling, then washing, drying, and polishing at last. Then it turns to be the surface treatment part. Our locks surface finish are sent out to other factories. The finishing could be powder coating, electroplating and oxidation. We can customize various colors or various surface treatments for customers. After finishing, the locks will send back to our workshops to be assembled. We owes a qualified team with more than 10 years assembly experience working on the flexible production line. And then we locate the ending parts by punching and riveting machines. At the end, we pack the locks and prepare for loading.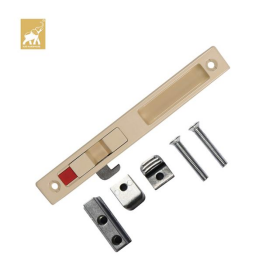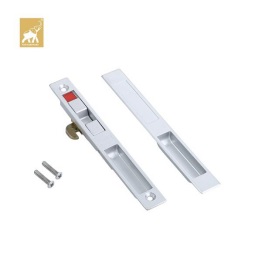 Features:
1.Suitable for sliding doors, windows and other furniture
2.Easy to install in pvc doors; safe and durable; no deformation; no crack after long-time usage (at least 3- 5years)
3.Multiple selection for color and material
4.Weather resistance and good bearing
5.Excellent resistance to chipping, scratching and corrosion while maintaining color stability for years in direct sunlight
6.Sliding smoothly with no noise
7.The tolerance controlled strictly in the range of customers required

If you still have any questions about window and door accessories, welcome to consult us for more details. Finally, CHNGOO wish everyone "a smooth decoration and a happy life". Cheers.

CONTACT US


Foshan Chngoo Co., Ltd.
We are always providing our customers with reliable products and considerate services.
If you would like to keep touch with us directly, please go to contact us